Norwich Police to Hold Sobriety Checkpoints Throughout The St Patrick's Day Weekend
This article was published on: 03/15/18 4:05 PM by Mike Minarsky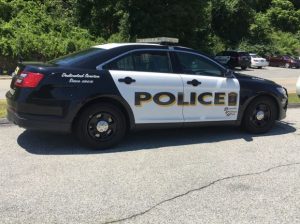 The Norwich Police Department is announcing a DUI Sobriety Enforcement Checkpoint in the City of Norwich on Saturday evening, March 17th, 2018 through Sunday morning March 18th, 2018, between the hours of 5 pm & 4 am.
In addition to the Checkpoint the Norwich Police will be aggressively conducting traffic enforcement consisting of DUI Patrols and regular traffic enforcement.
Chief Patrick Daley said, "All of the members of the Norwich Police Department wish to extend a happy and safe St. Patrick Day to all and are reminding the motoring public to buckle up and not to drive after drinking". If you drink please remember to use public transportation or use a designated driver.