Norwich Police Department participates in the nationwide "Drive Sober or Get Pulled Over" Crackdown
This article was published on: 02/1/18 2:28 AM by Mike Minarsky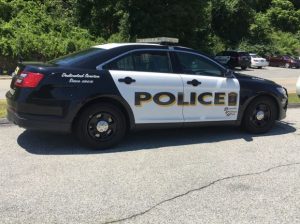 The Norwich Police Department participates in the nationwide "Drive Sober or Get Pulled Over" Crackdown to Reduce Impaired-Driving Fatalities
Impaired drivers beware. The Norwich Police Department is continuing its intensive "Drive Sober or Get Pulled Over" enforcement crackdown to get tough on impaired driving. Our efforts will include sobriety checkpoints as well as saturation patrols and if we catch you driving impaired, you will face serious consequences.
By participating in this national enforcement crackdown, we hope to reduce the number of impaired driving fatalities in our community and make the roads safer for everyone.
Our message during this crackdown and throughout the year is clear: "Drive Sober or Get Pulled Over."
The Norwich Police Department will be conducting a Sobriety Checkpoint between the hours of 5:00 pm on Sunday, February 4, 2018 and 3:00 am on Monday, February 5, 2018. The checkpoint will be held on Route 2 or Route 32 in Norwich.
The men and women of the Norwich Police Department would like to remind all motorists to drive safely.