Norwich Man Injured in Hit and Run Accident, Norwich Police Looking for Public's Assistance
This article was published on: 07/11/17 4:29 PM by Mike Minarsky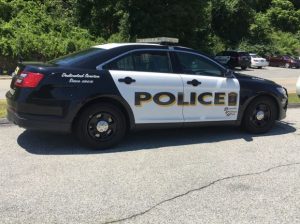 On July 9, 2017 at approximately 9:15 pm, Officers of the Norwich Police Department Evening Shift Patrol responded to the area of 275 Washington St for the report of a motor vehicle collision with a pedestrian. Once at the scene Officers quickly located the injured pedestrian and assisted  American Ambulance and Yantic Fire Department personnel with treatment. The pedestrian was transported to Backus hospital for his injuries. The vehicle involved in the collision fled the scene. The Norwich Police Department dispatch center spoke to numerous callers who described the vehicle as a newer style silver Jeep, Grand Cherokee. Officers checked the surrounding area for the vehicle but it was not located.
On July 10, 2017 following an anonymous tip, the vehicle was located and a suspect involved with the incident has been identified.
This incident is being investigated by the Norwich Police Department. Anyone with information regarding this case is encouraged to call and report it to the Norwich Police Department at 860-886-5561 or contact the anonymous tip line at 860-886-5561 ext. 500.