Norwich Man Arrested For Possession After Traffic Stop, Had Infant With Him
This article was published on: 04/22/20 9:43 PM by Mike Minarsky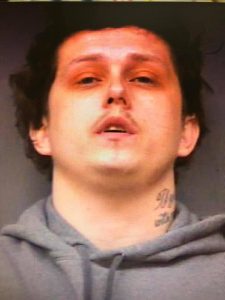 28 year old Jonathan Fowler of Norwich was arrested today during an operation conducted by the Narcotics Unit and the Community Policing Unit. Numerous complaints were made to the anonymous tip line regarding the accused dealing fentanyl in and around the City of Norwich, Ct.
A motor vehicle stop was made of the accused and during the stop officers located a large quantity of crack cocaine, fentanyl, along with over $3,200 in cash, and cocaine. The accused was operating the vehicle with the narcotics in the company of female and a three month old baby. DCF has been made aware of the incident.
During his arrest he was found to be on parole for a previous drug arrest in the City and will be turned over to the Ct Dept of Correction for violating the terms of his release.
Anyone with Narcotic information is urged to call the Narcotics Unit at 860-886-5561 x 3153 or 3152.