Norwich House Fire Extinguished, Starts Up Again
This article was published on: 05/26/20 11:34 AM by Mike Minarsky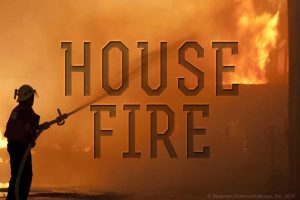 Last night, there was a house fire on Hedge Ave in where both floors were engulfed in flames.  As many as 6 people were displaced due to the fire with one being sent to the hospital with difficulty breathing.  The fire was first reported at 10:20 PM on Monday evening and clearing at 1:50 AM.  There were no injuries otherwise reported.
Norwich, East Great Plains, Laurel Hill as well as Taftville and Yantic all responded on Monday evening.
The fire then re-ignited on Tuesday morning at approximately 5:00 AM with 2 departments responding.  More as it comes available.