Troop D Troopers and Plainfield Police Team Up with K-9 Ambrie To Nab Fugitive and Make Significant Drug Arrest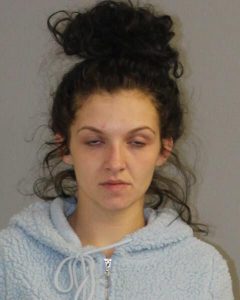 On 10/18/2018, Plainfield Police Officers and Troop D Quality of Life Task Force Troopers enlisted the public's help in locating 30 year old  Jonique Soler who was wanted on numerous outstanding felony arrest warrants. Tips from the public subsequently poured in through out the night. The next day, on 10/19/2018, a Trooper assigned to the Quality of Life Task Force and an Officer from the Plainfield Police Department along with K9 Ambrie teamed up in a plain clothes capacity, using an under cover vehicle, followed up on a significant lead. It was learned that Soler and his girlfriend, 25 year old Jordan Silva, who also held an active arrest warrant, were operating on an escort website in the Hartford area. Soler and Silva unknowingly provided the police officers with their current Motel and room number in Middletown. When the two police officers arrived at the motel at around 7:30 pm, brief surveillance was set up and Soler was spotted walking across the parking lot. Soler attempted to run from the Police Officers but was quickly apprehended. Once in custody, 151 bags of fentanyl, pre-packaged for sale in bundles, was located and seized. A search for Jordan Silva was conducted with negative results. Soler was transported back to the Plainfield Police Department where he was processed by Officers from Plainfield on (3) counts of Failure to Appear 1st Degree and (2) counts of Failure to Appear 2nd Degree. Additionally, the Plainfield Police Department served a hardcopy arrest warrant on Soler for Burglary 3rd degree and Larceny 2nd Degree. The Troop D QLTF Trooper arrested Soler for Possession of Fentanyl and Possession of Fentanyl with intent to sell. Soler was held on a combined bond of $325,000 and appeared in Danielson Superior Court on 10/22/2018. On 10/20/2018 at around 9:15 pm, Jordan Silva turned herself into Troop D and was served with an arrest warrant for Failure to Appear in the Second Degree and held on a $10,000 bond and appeared in Danielson Superior Court on 10/22/2018.
Troop D and Plainfield Police thank the public for their continued support.
source: Troop D QLTF Facebook