Plainfield Man Arrested in For Drugs in Griswold After Foot Chase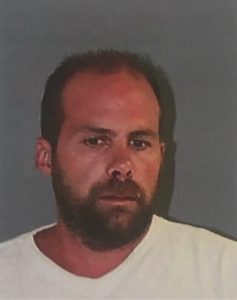 On Saturday September 15 at approximately 10PM, State Police were called to PetroMax on Route 164 in Griswold after a concerned person reported what was thought to be a drug deal happening out of a pickup truck on the side of the gas station building. While Troopers were speaking with the citizen, the truck left. Troopers then went in pursuit of the truck, and stopped it. Troopers saw drug materials and paraphernalia on the passenger's lap identified as 39 year old Michael Dubois of Plainfield. Troopers asked Dubois to exit the vehicle. He did, then decided to flee on foot. After a brief foot chase, Troopers used a taser on Dubois which apparently had no affect. After a brief struggle, Troopers were able to take Dubois into custody. Troopers said they then found 115 bags of suspected heroin.
Dubois was arrested and taken to Troop E in Montville where he was processed and released on a $10,000 bond. Dubois is scheduled to appear in Norwich Superior Court on September 27, 2018.