Massachusetts Man Arrested For Drugs After Entering Connecticut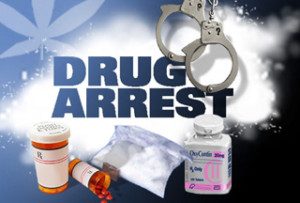 On 09/13/2018 at approximately 6:48 pm, members of the Troop-D Quality of Life Task Force, conducted a traffic stop on a 2009 Toyota Camry bearing MA registration 2ZF313 on RT 131 in the Town of Thompson near the Southbridge Town Line with the intent of executing a narcotics related search and seizure warrant on the vehicle.  The search warrant was obtained after a lengthy investigation revealed that a "JAY –Z" was utilizing the vehicle to sell pre-packaged heroin in and around the Town of Thompson.  During the investigation the operator was identified as Jory Maldonado (DOB: 12/18/1992) from #117 Cole Avenue in Southbridge, Massachusetts.  A subsequent search of the vehicle by K9 Ambrie located numerous prepackaged clear plastic baggies of heroin and a cell phone.  Maldonado was taken into custody and transported to the Troop D Danielson barracks where he was charged with Possession of Heroin 21a-279a and Possession of Heroin WITS 21a-278b.  He was released on a $25,000 bond and is to appear in Danielson Superior Court on 09/26/18.  
Members of the CT State Police are committed to combating drug activity in the "Quiet Corner" and anyone with information regarding the illegal sale of narcotics are encouraged to call the Troop D QLTF anonymous Tips Hotline at 860-779-4950 or message the QLTF Facebook page.