Killingly Avenges Early Season Loss with Win Against Griswold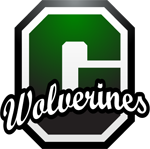 Trinity Angel and Emma Carpenter led the Killingly Redgals with 14 points each, handing the Lady Wolverines their 2nd loss in a row, 40-37.  The game was a back and forth contest with Killingly leading at the half, 18-12, but Griswold came out after halftime and dominated the 3rd quarter, outscoring Killingly 18-8.  It was quickly erased with Killingly outscoring Griswold 14-7 in the final quarter.
Sam Falco had a quick 6 points in the first half but didn't play in the 2nd half due to an ankle injury.  Dani Krapf led the Wolverines with 9 points in the loss.  This is also the Wolverines 6th game in less than 2 weeks.  Griswold plays Putnam next on Friday evening at GHS.  Griswold is now 8-4 overall with the loss, 5-2 in the ECC.  Killingly evened up their record to 5-5 overall.