Clippers Clip The Lady Wolverines At Home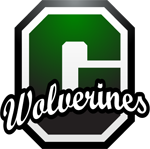 The Wolverines struggled early while trying to get three pointers but they just didn't go through. Hannah Clark was 0 for 6 from beyond the arch in the first quarter. Abby St.Martin was a rebound machine for the Clippers finishing with 14 rebounds. The wolverines attempted a comeback after trailing by almost 20 points. Sonja Matheson put up 8 points and was a force on defense that helped orchestrate the comeback. The wolverines fell to the Clippers 51 38.
information provided by SNSN Broadcaster, Sean Anderson.