Central Village Man Arrested During Traffic Stop, Has Multiple Outstanding Warrants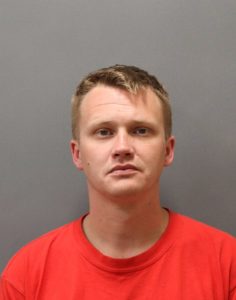 On May 11, 2018 at 11:56 AM members of the Plainfield Police Department conducted a motor vehicle stop on East Main Street in Central Village, Connecticut. The passenger Devin Shipuleski of 33 Main Street Central Village, CT was subsequently placed under arrest due to multiple active criminal arrest warrants.
Shipuleski was transported to the Plainfield Police Department where he was charged with Fugitive from Justice and Failure to Appear in the 2nd Degree. Shipuleski was held on bond totaling $75,500 and is scheduled to appear at the State of Connecticut Superior Court in Danielson, Connecticut on May 14, 2018. In addition to Connecticut charges, Shipuleski is facing multiple charges in both the state of New Jersey and the state of Florida, which he attempted to avoid by returning to Connecticut.