18 Year Old Arrested After Thompson Stabbing Incident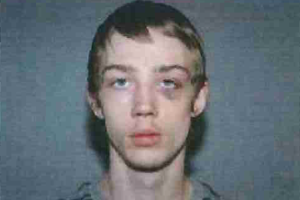 On February 27, 2018, at approximately 6:34 PM, State Troopers from Troop D Danielson responded to Day Kimball Hospital for a patient that was admitted with multiple stab wounds. The patient was suffering from injuries to his shoulder, arm, and also his abdomen. The patient was then taken to UMASS Medical Center in Worcester, where he underwent surgery for his injuries. The injuries were non life threatening.
An altercation occurred in the driveway of a residence in Thompson. Eastern District Major Crime Squad Detectives responded and assumed the investigation. An arrest warrant was applied for and granted on March 1, 2018 for 18 year old Dylan Mark, who was arrested for the assault. He was charged with 1st degree assault, Tampering with evidence, as well as 1st degree reckless endangerment. Mark was also charged with 2nd degree Breach of Peace. Mark was unable to post bond which was set by the court at $100,000. He was due in Danielson Superior Court today, March 2, 2018.