71 Year Old Moosup Man Charged With Sexual Assault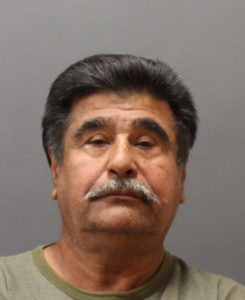 On September 3, 2018 at approximately 10:11 PM members of the Plainfield Police Department placed 71 year old Wilfredo F. Rodriguez of North Main Street in Moosup, Connecticut under arrest charging him with Sexual Assault in the 1st Degree and two counts of Risk of Injury to a Minor.
The Plainfield Police Department had an active arrest warrant for Rodriguez stemming from an investigation that began in May of 2018 when Rodriguez was accused of inappropriate conduct towards a juvenile. The accused was processed and held on a $50,000.00 court set bond. Rodriguez was arraigned at the State of Connecticut Superior Court in Danielson on September 4, 2018.