New Software Improvements Helps Process 60,000 Claims In One Night
This article was published on: 04/16/20 10:26 PM by Mike Minarsky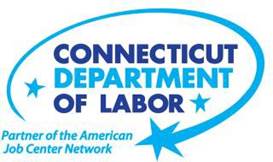 The Connecticut Department of Labor successfully processed 60,000 unemployment claims overnight utilizing the new software improvements the agency deployed yesterday in response to the overwhelming surge in claim applications resulting from the COVID-19 pandemic. Additional claims will continue to be processed through this new system, helping to expedite the process.
Emails containing next steps that claimants need to take to receive their benefits have been delivered to those whose applications were processed. In addition to checking inboxes, claimants are reminded to check any spam or junk folders for the email.
Since March 13, the department received more than 350,000 applications, nearly the same amount that it typically receives over a two-year period. Approximately 174,000 of those applications had already been manually processed prior to the deployment of yesterday's software improvements. Paired with the continued manual processing, the originally anticipated six-week wait period is expected to be shortened to one week or less.