New Pistol Permit Procedures To Start On May 26 During Phase 1 Connecticut Re-Opening
This article was published on: 05/23/20 5:20 PM by Mike Minarsky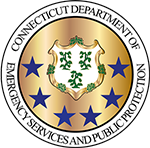 Starting on May 26, 2020, Residents can go to State Police Headquarters in Middletown, Ct on Tuesday's and Thursday's by appointment only.
If you are a first time pistol owner and you have all the required paperwork, and have your temporary permit, you can register online for an appointment, you can go to the Connecticut State Police website or the Special Licensing and Firearms website.  On those sites, there will be additional instructions and a link to make an appointment online.
State Police will be scheduling 4 applicants per hour between the hours 8:30 AM – 4:00 PM.
Due to the Pandemic and to maintain proper social distancing, applicants will be asked to wait outside.  Applicants will be temperature screened and required to wear a mask inside the building.  State Police also note that each workstation will be sanitized in between applicant appointments.
These appointments are for new pistol permit applications only and permit renewals will continue to be processed by mail.
For additional information, go to http://ct.gov/despp