Moosup Woman Arrested for Prostitution
This article was published on: 02/25/16 9:29 PM by Curt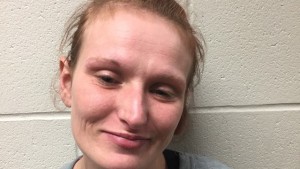 After a video posted online showed her allaged propositioning of men for money, Plainfield Police arrested a Moosup woman on the charges of prostitution.
Police said they served Jennifer Souza, 31, a warrant wihle apearing in Danielson Superior Court on seaparate charges. She has been in custody in lieu of a $5,000 bond since January 19.
Police obtained the warrant for her arrest on prostitution charges following a video that was posted online that led an investigation. The video that was posted depicted "Souza soliciting in prostitution in and around the Moosup Village of Plainfield," said authorities.
She is expcted to be arraigned on the charge today.