Moosup Man Arrested in Killingly With 50 Bags of Heroin
This article was published on: 05/11/18 6:07 AM by Mike Minarsky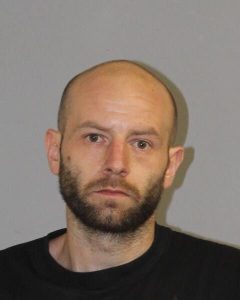 On 05/10/2018 at approximately 10:00 pm, members of the Troop D – Quality of Life Task Force and a Killingly Resident Trooper conducted a motor vehicle stop of a vehicle on Route 101 near Soap Street in Killingly for several motor vehicle violations.
QLTF Troopers approached the vehicle and interviewed the driver and two passengers and observed several indicators of criminal activity that led Troopers to believe narcotics may be in the car.
Troopers asked 29 year old Michael Grenier of #47 Moosup to exit the vehicle so that they could speak with him. When Grenier exited the vehicle, heroin fell from his shorts onto the ground. After a further search, Troopers seized approximately 50 bags of heroin pre-packaged for sale.
Grenier was arrested and transported to Troop D and charged with Possession of Narcotics and Possession of Narcotics With intent to sell. Grenier was held on a $25,000.00 cash/surety bond and is to appear in Danielson Superior Court on 05/24/2018 for the above charges.
Members of the Connecticut State Police are committed to combating drug activity in the "Quiet Corner" and anyone with information regarding the illegal sale of narcotics are encouraged to call the Troop D QLTF anonymous Tips Hotline at 860-779-4950 or message the QLTF Facebook page.