Moosup Fugitive From Justice Found In Pennsylvania and Returned To Plainfield Police To Face Warrants
This article was published on: 04/21/20 12:51 PM by Mike Minarsky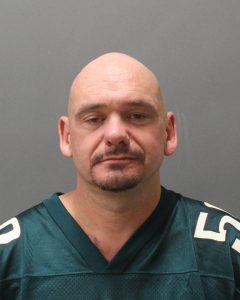 On Monday, April 20, 2020, at approximately 8:02 P.M., Bail Enforcement from Abailable Bail Bonds located 43 year old Lance Payne formerly of Moosup, in Pennsylvania where he was then transported back to the Plainfield Police Department without incident. Lance was arrested and taken into custody for seven active PRAWN Arrest Warrants.  Payne has been arrested multiple times with charges such as drug possession and traffic violations dating back to 2018.
Payne was charged with two counts of Failure to Appear in the First Degree and five counts of Failure to Appear in the Second Degree.
Payne was subsequently held on a combined court set $100,000 cash or surety bond and is scheduled to be arraigned at the New London Superior Court on April 21, 2020.