Mohegan Sun Continues To Remain Temporarily Closed
This article was published on: 04/29/20 5:39 PM by Mike Minarsky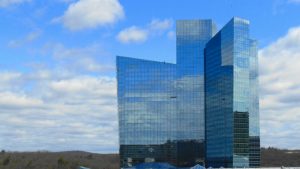 Mohegan Sun said in a press release today that they will remain closed until May 12, 2020 citing that health and safety being the reason to remain closed
Below is part of that release:
Re-opening date options continue to be discussed by working closely with the Mohegan Tribal Council and the State of Connecticut's Governor's Office, and by monitoring federal health and safety guidelines.
Mohegan Sun is greatly appreciative of the incredible healthcare, first responders and frontline workers in our region and beyond during this challenging time. We look forward to welcoming everyone back to Mohegan Sun in the not too distant future.