Mohegan Sun Casino Lists Re-Open Date and Conditions
This article was published on: 05/16/20 9:56 PM by Mike Minarsky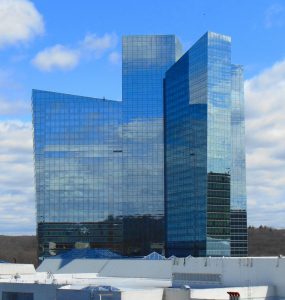 Mohegan Sun Casino, who closed to the public amidst the COVID-19 pandemic on March 17, 2020 is scheduling their re-open, with certain restrictions June 1, 2020 and a soft open scheduled for May 30, 2020.  According to Mohegan Sun, the opening restrictions will be in line with Phase One of the Governor's state re-open plan.
Here are some protocols that will be in place.  The Casino of the Sky and the Casino of the Earth will have limited gaming available to patrons. However, the Poker Room will be closed.
Restaurants will provide take out only and will not be offering dine in meals during phase one.
The Mohegan Sun Arena and The Wolf Den remain closed at this time.
The Sky hotel will open and the Earth hotel will remain closed during the initial phase.
Physical social distancing of 6 feet shall be maintained at all times.
All patrons, employees, and tenants will have access to the property from the Winter entrance of the Casino of the Earth. Parking will be available in the Winter garage or Earth parking lots.
The Sunburst Buffet will not be open during Phase One.
All Patrons and Employees will be required to wear masks at all times.  Masks will be available at the Winter entrance at no cost.
Smoking will be allowed in designated areas.
More on the opening as it comes available.