Memorial Day Weekend Traffic Safety Tips
This article was published on: 05/24/16 10:04 PM by Curt
Thursday is the official start of Memorial Day weekend for holiday travelers and state troopers will be out in force. They will be using all methods of enforcement to keep the Connecticut highways safe. State Police are asking motorists to be courteous and to plan for traffic delays and make safety their top priority.
State Police will focus on all moving violations, seatbelt use and illegal cell phone use. The state police are asking motorists to buckle up, obey speed limits, don't follow too close and do not use a cell phone while driving and do not drink and drive. In addition to roving patrols, Sobriety checkpoints will be set up.
This map pinpoints two areas the state police have identified as to areas of their roving checkpoints.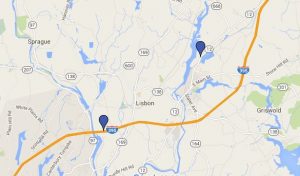 The stepped up enforcement is part of the national C.A.R.E, (Combined Accident Reduction Effort) program which will go from Thursday until midnight Monday.