Memorial Day Weekend Move Over – Twitter Takeover
This article was published on: 05/23/17 2:48 PM by Mike Minarsky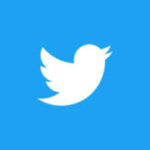 #MoveOver17 National Tweet-Along
DATE: Friday, May 26, 2017 (12 a.m. – 11:59 p.m.)
PRIMARY PLATFORM: Twitter
HASHTAG: #MoveOver17
The Virginia State Police has invited first responder agencies from across the nation to join them for this focused social media campaign with the goal of raising awareness of "Move Over" laws.
GOAL: On Friday, May 26, 2017 – in advance of the Memorial Day weekend – first responders will be using Twitter to spread the "Move Over" message nationwide as the summer travel season begins.
TIME: The tweet-along will last 24 hours (nationwide) from 12 a.m. to 11:59 p.m. on May 26, 2017.
CONNECTICUT STATE POLICE: CSP PIO will conduct a tweet-along, virtual ride-along, with Troop H-Hartford from 3 p.m. to 11 p.m., sharing patrol activities, and "Move Over" pictures, messages, and video.
We encourage everyone to follow CSP on the virtual ride-along @CT_State_Police and follow the national tweet-along at #MoveOver17