Marie A. Littlefield
This article was published on: 03/15/20 5:09 PM by Mike Minarsky
 Marie A. Littlefield
November 15, 1948 – March 10, 2020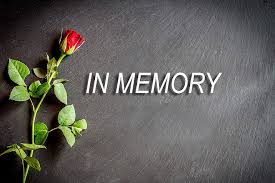 Marie A. Littlefield, 71, passed away on Tuesday, March 10, 2020 at Backus Hospital in Norwich.  She was born on November 15, 1948 in Colchester, VT daughter of the late Elmond Messier and Hilda (Meunier) Messier.  Marie was united in marriage to Samuel Littlefield on March 15, 1975.  He predeceased her.
Marie was a homemaker. She enjoyed coloring, knitting, bingo and going to yard sales.
She is survived by her daughters, Christy Rodriguez of Sprague and Billie Jo Dinofrio of MA; Tammy, Pamela, and Barbara Ann; sons, Robbie, Johnny, Jeff, Keith, and Kenny; sister, Rose Zagel of WA; grandchildren, Fernando Jr, Mercedes, Joey, Isabella, Sebastian, Christian, and Jamie; great-grandchildren, Greyson, Benjamin, and Declan; and numerous nieces and nephews.  In addition to her spouse, she was predeceased by her children, Kim and Michael.
Visitation will take place on Friday, March 13, 2020 from 5:00 pm to 7:00 pm at Leffler Funeral Home, 30 N. Main Street, Jewett City.  Interment is private.