Manchester Hotel Owner Arrested For Sex Trafficking Of Underage Girl
This article was published on: 11/14/18 8:39 PM by Mike Minarsky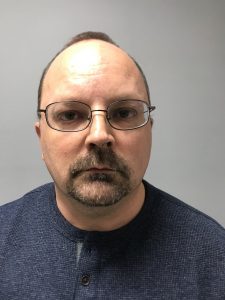 The Connecticut State Police Computer Crimes Unit initiated an undercover investigation into underage human sex trafficking. The operation has resulted in the arrest of 46 year old Simon A. Hessler for attempting to solicit in exchange for money, access to a preteen juvenile girl for the purpose of a sexual interaction which included forced restraint. Mr. Hessler is the owner and manager of Baymont Inn and Suites in Manchester, CT. Hessler was negotiating the delivery of the juvenile victim to his hotel property. With the assistance of the Manchester Police Department and East Hartford Police's Narcotics Unit, Mr. Hessler was placed under arrest when he attempted to pay an undercover Trooper for the delivery and access of a juvenile victim. Multiple search warrants were executed on Mr. Hessler's holdings which resulted in the discovery of an additional business property which housed a "sex dungeon" and related paraphilia. Seized items will be analyzed at the Forensic Lab for potential new victims.
Mr. Hessler is being held on a $1,000,000 bond and being charged with the following: Attempted and Conspiracy at Trafficking in persons Attempted Felony Patronize prostitute Attempted Sex Assault 2nd Attempted Impairing Morals of a Minor Attempted Unlawful Restraint
Attempted Cruelty to Persons Attempted Promotion Child Pornography
If the public has any more information that may be related to this individual, please contact investigating Detective McCord at the Connecticut State Police at 203-427-4062.