Man Charged With Operating Under The Influence After Striking Police Cruiser On I-95
This article was published on: 02/20/17 11:11 PM by Mike Minarsky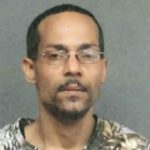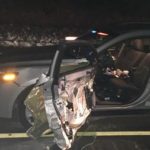 State Police charged a Hamden man with operating under the influence and evading responsibility after they say he struck a police cruiser and fled the scene Saturday night.
Police said Genaro Claussels, 49, of Hamden was traveling on I-95 northbound when he failed to move over for a parked emergency vehicle and struck the cruiser.
Police said that troopers from Troop F had responded just after 9 p.m. to a disabled tour bus on I-95 northbound between Exits 56 and 57 in Guilford. While transferring passengers to a second bus, state police closed the left lane of traffic for pedestrian safety by positioning their cruisers with lights activated in the left lane.
Police said after striking the cruiser, Claussels pulled ahead and briefly stopped before accelerating and continuing to travel northbound on the highway. Troopers apprehended him on the highway a short time later and detected alcohol on his breath.
Claussels was additionally charged with failure to reduce speed and move over for an emergency vehicle. No injuries were reported.
Police said Claussels bond was set at $10,000 pending a court appearance on Feb. 21 at New Haven Superior Court.
Source: CSP 2/19/17