Maintence Supervisor Arrested For Voyeurism
This article was published on: 02/25/19 11:55 PM by Mike Minarsky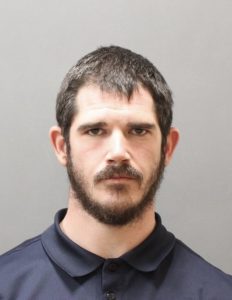 On February 25, 2019 at approximately 1:15 PM members of the Plainfield Police Department arrested 29 year old Cole T. Parrock at his workplace.  The arrest was a result of a lengthy investigation in which an arrest warrant was obtained for Parrock for the crime of voyeurism.
During the month of November 2018, an 18 year old female walked into the Plainfield Police Department, reporting that Parrock had clandestinely recorded her while she was in a bathroom of a residence. Throughout investigation, officers were able to obtain evidence, including a video which depicted Parrock attempting to record the female victim through a door frame.  
Parrock was transported to the Plainfield Police Department where he was processed and held on a $50,000 court set bond. Parrock is scheduled to appear at the Danielson Superior Court on February 26, 2019.