Local Plainfield Woman Issued Infractions Yesterday, Arrested for Drugs Today
This article was published on: 09/5/20 3:17 PM by Mike Minarsky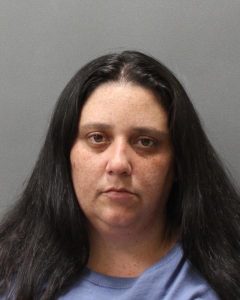 On September 5, 2020 at approximately 12:27 P.M., the Plainfield Police Department arrested Devon Holt, 37, of Wauregan, CT.
Members of the Plainfield Police Department were dispatched to Eastern Federal Bank located at 14 Lathrop Road in Plainfield, CT, after receiving a 911 report of two individuals slumped over in a vehicle.
Upon arriving on scene Officers located Holt and Brian Maheu, 39 of Wauregan inside the vehicle that was described by the caller. It should be noted that on September 5, 2020 at approximately 1:19 A.M., Holt was subsequently issued an Infraction for motor multiple motor vehicle violations and Maheu was placed under arrest and charged with Possession of Narcotics, Possession of Narcotics with Intent to Sell, Possession of Drug Paraphernalia, and Possession of Less than ½ Ounce of Marijuana. Maheu was subsequently released on a $25,000.00 bond.
An investigation was conducted and Officers became suspicious that there was narcotics in the vehicle.
The Plainfield Officer and his K-9 Vail, a male yellow Labrador trained in narcotics detection was used to sniff vehicle where K-9 Vail alerted to the presence of narcotics. A search of the vehicle was conducted where what was later determined to be "crack" cocaine was located in between Holt's phone and its protective case.
Holt was placed under arrest and charged with Possession of Narcotics. Holt was released on a $5000.00 bond and is scheduled to be appear at the Danielson Superior Court on September 14, 2020