Listen to What Your Town's Highest Official Has to Say!
This article was published on: 01/24/20 1:55 AM by Mike Minarsky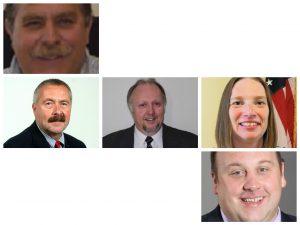 Starting Monday, 1/27/20 on SNSN Radio, we have invited all of our area town leaders to come on and speak to you.  You are more than welcome to become part of the conversation to ask questions by calling the SNSN Radio studio line at 860-591-1060.
Below is the schedule for the upcoming Town Leaders Week
Monday, 1/27/20, 8:00 AM Griswold First Selectman Todd Babbitt
Tuesday, 1/28/20 8:30 AM Lisbon First Selectman Tom Sparkman
Wednesday 1/29/20 8:00 AM Plainfield First Selectman Kevin Cunningham
Thursday 1/30/20 8:30 AM Voluntown First Selectman Tracey Hanson
Friday 1/31/30 8:00 AM 45th District Rep Brian Lanoue