Lisbon Resident Trooper Looking For Assistance In Identifying Larceny Suspects
This article was published on: 05/5/20 12:41 PM by Mike Minarsky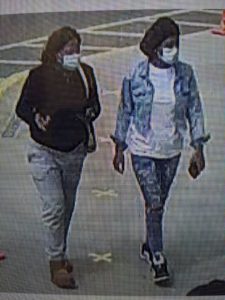 Connecticut State Police is attempting to identify the 2 females in this photo.  They are suspects in a larceny of almost $2,000 worth of electronics from the Lisbon Walmart (route 12) in Lisbon Landing.  The females are suspected to be from the Hartford, Ct. area.  They left in a silver Acura TI with tinted windows.
If you have any information on these suspects, please call Lisbon Resident State Trooper Adams at 860-848-6500 EXT 5128 or you can email him at joseph.adams@ct.gov.
All tips will remain anonymous.