Late Comeback Victory Keeps Lady Wolverines Alive in ECC's
This article was published on: 05/22/19 11:47 AM by Mike Minarsky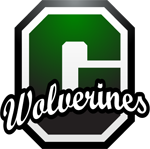 Griswold snagged a late lead and defeated Fitch 5-4 on Tuesday. The game was tied at two with Fitch batting in the top of the sixth when Fiona Taber singled on a 1-2 count, scoring two runs.
Fitch got things started in the first inning when an error scored two runs for Fitch.
Julia Janca was the winning pitcher for Griswold. She lasted seven innings, allowing eight hits and four runs while striking out four and walking zero.
Allison Georgetti took the loss for Fitch. She surrendered three runs on four hits over one and two-thirds innings, striking out one.
Ellie Hohlfelder started the game for Fitch. She surrendered two runs on four hits over four and a third innings, striking out three and walking zero
Griswold totaled eight hits. Janca and Samantha Falco all had multiple hits for Griswold / Wolverines. Falco and Janca each collected two hits to lead the Wolverines.
Karly Morales went 2-for-4 at the plate to lead Fitch in hits. Fitch was sure-handed in the field and didn't commit a single error. Georgetti had the most chances in the field with seven.