LaFlamme joins Jewett City Savings Bank in Dayville as VP/Commercial Loan Officer
This article was published on: 05/15/18 8:19 PM by Mike Minarsky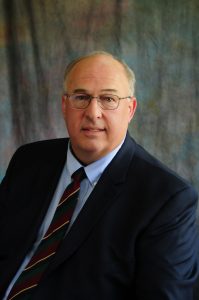 JEWETT CITY, CONNECTICUT, May 15, 2018 … Stephen J. LaFlamme of Windham has joined Jewett City Savings Bank as vice president/commercial loan officer. He will be located at the Bank's Dayville office.
LaFlamme brings more than three decades of financial services experience to his new position. Most recently, he held commercial lending posts at Simsbury Bank and Savings Institute. Earlier in his career, he held finance and accounting positions with Chronicle Printing Company, General Building Supply, and Travelers.
"We are extremely pleased to welcome Stephen to our commercial lending team," said Kevin Merchant, president and CEO. "He is looking forward to helping to meet the financial needs of our commercial customers, friends, and neighbors in Northeastern Connecticut."
LaFlamme holds a bachelor's degree in finance from Eastern Connecticut State University and also studied business administration at the Morse School of Business. He has been an active member of the Chamber of Commerce.
Jewett City Savings Bank is a mutual savings bank operating full-service offices in Jewett City, Brooklyn, Dayville, Plainfield, and Preston, with online banking services at JCSBank.com and a Facebook presence at facebook.com/jcsbank.
Established in 1873, the Bank is a member of the Federal Deposit Insurance Corporation (FDIC).