Lady Wolverines Shutout St. Bernard's, Remain Unbeaten
This article was published on: 04/18/18 1:04 AM by Mike Minarsky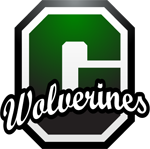 GHS Softball is enjoying another undefeated season to date with possibly the most cohesive squad they've had in a few years. Today, Tuesday April 17, the ladies continued to roll by invoking the mercy rule on the Saints of St Bernard's, 17-0, after 4 1/2 innings.
This is a team that everyone contributes, and that was proven when Freshman Samantha Falco hit an in the park 2 run home run after coming into the game as a courtesy runner and playing right field.  Madison LaBossiere added a basss loaded triple and scored as well during the same play on a throwing error.
Maya Waldron pitched 4 shutout innings, striking out 4. Julia Janca shut the door in the 5th by striking out the side.