Lady Wolverines Lose Fourth Straight, Coach Babcock Offers Words of Encouragement
This article was published on: 01/8/18 6:41 PM by Mike Minarsky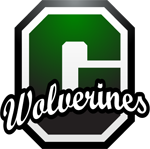 Yesterday, the Griswold Wolverines Girl's Basketball team went to Lyman Memorial in Lebanon, hoping to snap their three game losing streak. The Wolverines suffered their last loss to Woodstock Academy on January 2nd, by a score of 59-30. Lyman was coming off of a loss to Montville 28-23, which gave the Lyman Bulldogs their fourth straight loss. The Bulldogs jumped out to a ten point lead early in the first quarter. The Wolverines were able to cut the deficit to three points by the end of the first quarter.
Wolverine's Coach, Kevin Babcock said his team needs to "work on being more consistent." He said, "We started off down ten points and got it to three; don't get enough points together to sustain drives."  When Coach Babcock was asked about what he feels the Wolverines need to improve upon before their next game, he said, " We will continue to work on boxing out, rebounding, and shooting." Coach Babcock was asked about the direction his team is going.  He responded, " We are still trying to identify who we are and how we all fit together.   We are still a young team, and we are improving every game." Even though the Wolverines did not win, Coach Babcock said a player that performed well on Sunday was Bethany Ladd saying " she gave good minutes off the bench and played consistently."
The Griswold Wolverines were defeated by the Bulldogs 43-26. The next game for the Wolverines will be played against Putnam on Tuesday. The next game for Lyman Memorial will also be on Tuesday against St. Bernard's.