Lady Wolverines Hand Notre Dame Catholic Their First Loss Of The Softball Season
This article was published on: 04/28/19 4:31 AM by Mike Minarsky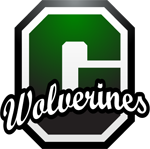 Griswold won big over Notre Dame Catholic 13-4 on Saturday.
The Wolverines got on the board in the first inning. The Wolverines scored two runs when Hailey Bouchard singled.
Griswold  notched four runs in the sixth inning. Kaitlyn Davis, Kamryn Gurnee, Cheyenne Zvingilas, and Julia Janca all drove in runs in the frame.
Janca  led the Wolverines to victory in the circle. She surrendered four runs on seven hits over seven innings, striking out four.
Breana Brown took the loss for Notre Dame Catholic. She surrendered 13 runs on six hits over six innings, striking out five.
Davis went 2-for-3 at the plate to lead Griswold  in hits.
Notre Dame Catholic racked up seven hits. Meredith McDonald, MacQuarrie Stone-Folmar, and Claire Teskeyeach racked up multiple hits for Notre Dame Catholic.