Lady Wolverines Get Back On The Winning Track with Win at Killingly
This article was published on: 04/26/19 2:41 AM by Mike Minarsky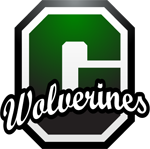 Griswold earned a resounding victory over Killingly 8-1 on Thursday without ever putting up a big number.
Griswold fired up the offense in the first inning.  Sarah Aviles grounded out, scoring two runs.
Julia Janca was the winning pitcher for the Wolverines. She surrendered one run on six hits over seven innings, striking out seven and walking zero.
Emma Carpenter took the loss for The Red Gals. She went one and two-thirds innings, allowing zero runs on zero hits, striking out one and walking zero.
 Lexie Brunet started the game for Killingly. She lasted five and a third innings, allowing ten hits and eight runs while striking out four
Griswold racked up ten hits.  Kaelin Waldron, Aviles, and Kaitlyn Davis all had multiple hits for Griswold.  Waldron led the Wolverines with three hits in four at bats.
Killingly tallied six hits.  Brianna Caffrey and Hannah Mason each collected multiple hits for Killingly.