Lady Wolverines Fall In Season Opener
This article was published on: 03/30/19 8:48 PM by Mike Minarsky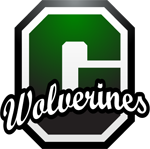 Even though Griswold / Wolverines collected eight hits to Montville's seven, they still fell 6-4 on Saturday
Griswold got things moving in the first inning, when Cheyenne Zvingilas laid down a sacrifice bunt, scoring one run.
Montville knotted the game up at one in the bottom of the second inning.  Montville scored one run on a stolen base.
Montville pulled away for good with four runs in the third inning.  In the third Jillian Murallo doubled on a 1-1 count, scoring one run and Rori Curran tripled on a 3-2 count, scoring two runs.
Alexis Michon was the winning pitcher for Montville. She lasted seven innings, allowing eight hits and four runs while striking out five.
Julia Janca took the loss for Griswold. She went six innings, allowing six runs on seven hits, striking out six and walking one.
Griswold launched one home run on the day. Kamryn Gurnee put one out in the third inning.
Griswold racked up eight hits on the day.  Gurnee, Sarah Aviles, and Kaitlyn Davis all managed multiple hits for Griswold.  Davis, Aviles, and Gurnee each managed two hits to lead the Wolverines.
Montville tallied seven hits on the day.  Curran and Murallo each managed multiple hits for Montville.