Lace up your sneakers! iWarrior 5k Freedom Run
This article was published on: 06/21/16 6:01 PM by Mike Minarsky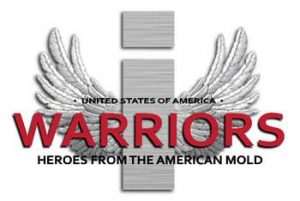 Westminster Tool announces the 2nd Annual iWarriors 5k Freedom Run is to be held on Sunday, July 24, 2016.  Race kicks off at Kid N Kaboodle Childcare located at 3 East Parkway in Plainfield, CT at 8:45 a.m. Pre-registation is $20 and race day registration is $25. Registration starts at 7:00 am on race day.  Visit https://www.eventbrite.com/e/iwarriors-5k-freedom-run-tickets-24653104098 to sign up and avoid a line!  The iWarriors 5K Freedom Run was created in order to provide a local 5K road race to help raise money for the iWarriors cause. All proceeds of this event will go directly towards the iWarriors Foundation.
iWarriors was founded in 2011 by Tim and Kim Bartz in support of the 3rd Battalion 5th Marines based in Camp Pendleton, CA. The Marines had been injured in Helmand Province, Afghanistan during the units seven month deployment.  After working with the American Mold Builders Association to raise over $10,000, the Bartzs traveled from their home in Minnesota to Balboa Naval hospital in San Diego to present iPad gift packages to fifteen wounded warriors. Proceeds were used to give the injured Marines iPads for use during their surgery, rehabilitation and recovery to keep in touch with family. With that first critical fundraising effort, the Bartz's mission was born and the 501(c)3 nonprofit,  iWarriors.org was founded.
Since inception, iWarriors.org offers the iPad program to wounded warriors from all branches of the US Armed Forces. 98.5% of all donations received go directly to the iPad program. Since 2010 over $150,000 has been raised to support more than 250 wounded warriors. Visit iwarriors.org or https://www.facebook.com/IWarriors-177574065646079/# for more information about this valuable program.