Killingly Narcotics Arrest
This article was published on: 12/22/15 5:06 PM by Mike Minarsky
Killing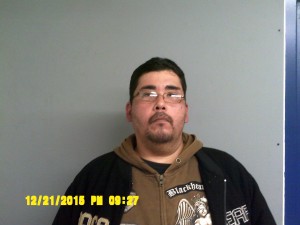 ly, CT (December 22, 2015): On 12/21/2015 during the evening hours, the Troop D-Danielson Quality of Life Task Force, and Troopers from Troop D were conducting surveillance of the footbridge in Danielson in the area of Prospect Avenue, Killingly.
This effort was prompted after numerous citizens and business owners expressed concern over the increased narcotic dealing in the downtown Danielson area.
Troopers observed Francisco Fraustro, aka, "Cisco" conduct hand to hand drug deals on and around the footbridge. Troopers were familiar with Fraustro from an incident on 11/03/2015 where members of the Troop D Quality of Life Task Force executed a narcotics related search warrant on Fraustro and arrested him on narcotic related charges.
On December 21, 2015 at approximately 8:00 p.m., two Troopers approached Fraustro on the footbridge and engaged him in a consensual conversation. Fraustro admitted to having heroin in his possession. As a result, 85 bags of heroin pre-packaged for sale were seized.
Fraustro was arrested without incident and transported back to Troop D where he was processed and released on a $10,000.00 bond. The heroin was seized and transported to Troop D where it was held as evidence.