Killingly is Going Red, White, and Blue
This article was published on: 07/6/16 10:17 PM by Curt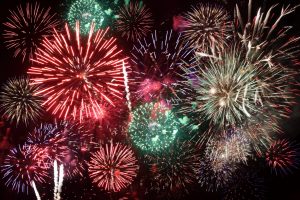 Pray for no grey in the skies as Killingly's Fourth of July event which features fireworks and a 5K run, postponed last Friday due to weather conditions, is scheduled for this Friday, July 8.
The fireworks were removed from the Town Council 2013 budget cycle, but a small group of local businesses have raised money to ensure the event goes on.
The 5K run starts at Owen Bell Park in Dayville and the first male and female to make it to the top of the Killingly High School hill will be crowned king and queen.
There will be music, food vendors and more throughout the day. The festivities will conclude with a fireworks display at nightfall. All activities with the exception of the food vendors are free and open to the public.