K9 Ambrie Locates Crack In Center Console Of Car During Traffic Stop
This article was published on: 11/14/17 2:52 PM by Mike Minarsky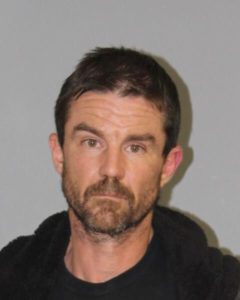 The Troop D-Danielson Quality of Life Task Force seized crack cocaine and arrested a Sterling man following a motor vehicle stop.
On November 13, 2017 at approximately 10:45 pm, troopers from the QLTF conducted a motor vehicle stop on a black Chevrolet Suburban after observing a violation.
Upon speaking with the driver, troopers determined narcotics were possibly contained in the Suburban. While interviewing the driver, Kevin Gibbons, he denied troopers permission to search the vehicle and K9 Ambrie, a narcotic sniffing Labrador, was requested. K9 Ambrie sniffed the exterior of vehicle and alerted troopers to the odor of narcotics. K9 Ambrie was then placed inside the vehicle where she indicated the location of the narcotics. Troopers seized approximately 5.3 grams of crack cocaine from inside the vehicle.
38 Year old Kevin Gibbons of Sterling was taken into custody and transported to Troop D where he was charged with Possession of Crack Cocaine and Possession of Crack Cocaine With Intent to Sell with intent to sell. Gibbons was released after posting a $10,000 non-surety bond and scheduled to appear at Danielson Superior Court on November 29, 2017.