Jewett City Savings Bank Promotes New Branch Manager in Preston Office
This article was published on: 05/22/18 5:35 PM by Mike Minarsky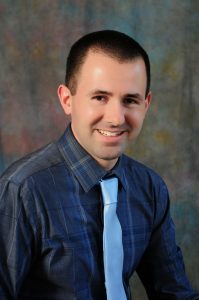 JEWETT CITY, CONNECTICUT, May 22, 2018… Kevin Merchant, president and CEO of Jewett City Savings Bank, has announced the promotion of Tim Jones to branch manager of the bank's Preston office.
Jones, a Dayville resident, joined Jewett City Savings Bank in 2012 as a part-time teller and advanced through positions including, most recently, assistant branch manager in Dayville and at the Bank's Main Office in Jewett City.
A graduate of Killingly High School, Jones earned an associate degree in accounting from Quinebaug Valley Community College and a bachelor's degree in accounting from Post University. He is a member of the Alpha Beta Gama Business Honor Society. "This was a well-earned promotion, and we all wish Tim well in his new position as our Preston branch manager," said Merchant.
Jewett City Savings Bank is a mutual savings bank operating full-service offices in Jewett City, Brooklyn, Dayville, Plainfield, and Preston, with online banking services at JCSBank.com and a Facebook presence at facebook.com/jcsbank. Established in 1873, the Bank is a member of the Federal Deposit Insurance Corporation (FDIC).