Jewett City Man Arrested As Fugitive From Justice on PRAWN Warrant
This article was published on: 02/25/20 4:21 PM by Mike Minarsky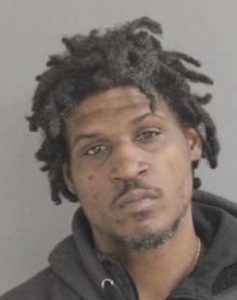 On Sunday, February 23, 2020 at approximately 6:30 PM, Troopers initiated a patrol check in an attempt to locate a PRAWN Warrant. At approximately 7:00 PM hours Troopers located the wanted party, 31 year old Wayne Williams at an apartment on Tift St, Jewett City who was wanted for Failure to Appear 2nd.
Wayne Williams was taken into custody and issued a court ordered $10,000 cash/surety bond, Williams was subsequently transported to the Corrigan Correctional Institution in Montville on February 24, 2020. Williams was scheduled to appear at Norwich Superior Court on Monday February 24, 2020 to answer to the above charges.
You may remember a story back in October of 2019 where Williams was arrested for strangulation on Tift St after he and a female had an argument over $20.
In April on 2019, Williams was also brought up on Fentnyl charges by Westerly Police
The acronym PRAWN stands for Paperless Re-Arrest Warrant Network. PRAWN is an online system that makes police aware of the existence of a warrant for failure to appear in court or for violation of probation immediately after the warrant is issued.