Janca K's 7 As Griswold Blanks Bacon Academy
This article was published on: 04/11/19 10:54 PM by Mike Minarsky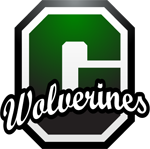 Julia Janca had all the right stuff on Thursday for Griswold / Wolverines, allowing zero runs and besting Bacon Academy by a score of 6-0
Griswold  fired up the offense in the first inning. Janca drew a walk, scoring one run.
Griswold put up three runs in the fifth inning.  The  Wolverines scored its runs on a error.
A single by Julia Baehr in the third inning was a positive for Bacon Academy.
Janca led the Wolverines to victory in the circle. She lasted seven innings, allowing three hits and zero runs while striking out seven and walking one.
Aviana Ibrarhim took the loss for Bacon Academy. She went six innings, allowing six runs on six hits and striking out three.
Griswold scattered six hits in the game. Kaelin Waldron and Janca each racked up multiple hits for The Wolverines. Janca and Waldron each collected two hits to lead Griswold. The Wolverines were sure-handed in the field and didn't commit a single error. Kamryn Gurnee had the most chances in the field with seven.