It's Now easier than ever to Locate Pharmacies Across the State Where Narcan is available
This article was published on: 08/31/16 4:21 PM by Mike Minarsky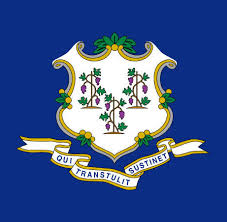 (HARTFORD, CT) – Governor Dannel P. Malloy today announced that the Connecticut Department of Consumer Protection (DCP) has developed a new, interactive online map that will allow consumers to locate pharmacies across the state where pharmacists are certified to prescribe the overdose-reversing medication naloxone – commercially known as Narcan.
The map was developed utilizing Governor Malloy's Open Data Initiative and can be accessed by visitingwww.ct.gov/DCP/naloxone.
"Opioid addiction is a devastating illness impacting families across the nation.  Providing access to this medication will not only save lives, but it will also help people begin a road to recovery," Governor Malloy said.  "When we expand access to Narcan, lives are saved.  This is an important step to help in that effort.  I want to applaud the work of the pharmacies who have taken steps to ensure that those who need access to this medication have it readily available."
In 2015, Governor Malloy enacted legislation to make this important medication accessible through a pharmacist prescription, and also ensuring that pharmacists are certified to provide vital information to patients about how to access drug addiction services, administer the medication, and understand the side effects associated with naloxone.
"Engaging healthcare providers is key to combatting opioid addiction," Lt. Governor Nancy Wyman said.  "Pharmacies in particular are a frontline resource for families and friends living in fear of a loved one's overdose.  Expanding this resource is also an important part of a larger public health strategy to address this addiction, the opioid overdose epidemic and the devastation it leaves behind."
"We all have a personal connection to the opioid epidemic.  Many of us have friends or family members who suffer from addiction," DCP Commissioner Jonathan Harris said.  "Through our agency's conversations with those suffering from addiction, their family and friends, and providers and advocates, we know that everyone in the state has a strong desire to help."
Over the last year, the number of pharmacies making naloxone available has increased significantly, making it available at pharmacies in every region of the state.  To date, there are 363 pharmacies in the state with staff that prescribe naloxone.  Those who are looking to obtain a prescription for naloxone are encouraged to call the pharmacy ahead of time to make sure there are appropriate staff and supplies available.
Pharmacists with questions about the prescribing of naloxone can call DCP at 860-713-6100 or 1-800-842-2649 (toll free).
Those suffering from addiction or their loved ones who are looking for support should call the Connecticut Department of Mental Health and Addiction Services at 1-800-563-4086 (toll free).