Hunt for Attempted Murder Suspect Comes to a Close Late Tuesday Night
This article was published on: 10/25/17 5:22 AM by Mike Minarsky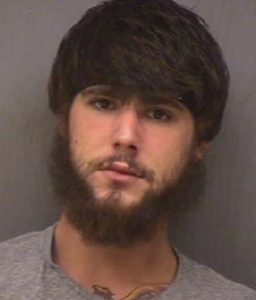 As reported on the Wolverine Radio Facebook page at 10:55pm on Tuesday evening, the search for Brandon Uzialko, the man accused of attempted murder of his ex girlfriends current boyfriend, came to an end when he was located with self inflicted gunshot wounds.   A code "39" came across police radios which is the code for "negligent injury."
In a statement made by Norwich Police from their official Facebook page, they stated the following:
"On Tuesday, October 24th 2017 at 7:00 pm a hold in place was requested for the Greenville Section of Norwich. A search for an armed and dangerous subject was ongoing. That suspect has been located and there is no longer a threat to the community. All residents may proceed normally through the area. It is asked that you use patience while multiple Law Enforcement and Judicial Agencies conduct their ongoing investigation in that area.
Again there is no continued threat to the community and all residents in the Greenville section of Norwich may proceed normally.
The Norwich Police Department would like to say thank you to our community for their patience during this incident."
Uzialko was said to be found in the vicinity of Prospect St. in Norwich where Police first thought to have seen a man at this address come to the window that fit his description.