High School Sports in Connecticut for 2020? Maybe? Maybe Not?
This article was published on: 07/21/20 9:57 AM by Mike Minarsky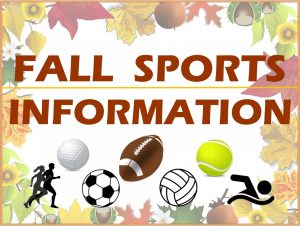 Connecticut seems to have figured out Coronavirus with a less than 1% infection rate according to Patrick MacCormack, Director of the Uncas Health District.  So now, what about Football, Cheer, Lacrosse, Indoor Track.. and so on….
The current focus is on whether or not High School Football will play it's schedule.  If they do, then when?  Will they start early or late?  That has yet to be seen.  New Jersey and New York have already delayed their fall sports season until October or the end of September.  What we have seen with pandemic decisions, Connecticut falls inline with what those 2 states do.
The CIAC, the governing body of Connecticut High School Athletics hasn't made a decision yet if fall sports are going to happen.  .GHS Campus Wide Activities / Athletic Director Steve Cravinho says "It will be interesting.  Connecticut seems to be in decent shape.  I am cautiously optimistic."
Plainfield Schools Athletic Director Jan Voland said "I've been on Zoom meetings, we have another one this Thursday (7/23).  It's a tough call, no has said no, Eastern Connecticut is in a good spot, but are we going to risk that? Everybody needs to be on the same page or it isn't going to work  I hope to god for the kid's sake it's a go.
Sports are being played in Connecticut.  There are basketball, baseball, soccer, and lacrosse being played currently.  The athletes are told to social distance on the sidelines.  For baseball, there are no dugouts currently, just open air benches.  The kids have their temperatures taken before the start of each contest and only allowed a couple of parents there per kid as spectators.