HIGH SCHOOL SOFTBALL – Lady Wolverines fourth-inning burst enough to top Montville, 7-1
This article was published on: 05/20/16 2:33 AM by Mike Minarsky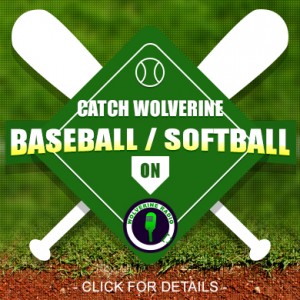 A five-run explosion in the fourth inning carried Wolverines to a 7-1 win in seven innings over Montville on Thursday.
Wolverines scored in the fourth on a single by Kaitlyn Davis, a ground out by Kamryn Gurnee, an RBI single by Brianna Kerby, and a two-run single by Maya Waldron.
Shay Sauvageau was hot from the plate for Wolverines. Sauvageau went 3-4, drove in one and scored two runs. She singled in the first, second, and fourth innings.
Montville couldn't get anything going as long as Shyla Krick was in the circle. Montville managed just one hit off of Krick, who allowed no earned runs, walked none and struck out eight during her five innings of work.
Kobyluck took the loss for Montville . She allowed seven runs in five innings, walked one and struck out none.
Wolverines went up for good in the first, scoring one run on an error.