High School Softball: Griswold Squeaks By Waterford In A Nail Biter
This article was published on: 04/6/19 6:17 PM by Mike Minarsky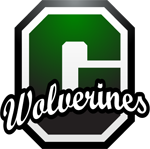 Griswold took Saturday's game in dramatic fashion, with an 8-7 walk-off victory over Waterford. The game was tied at seven with Griswold batting in the bottom of the eighth when Kaitlyn Davis tripled on a 2-0 count, scoring the winning run.
Griswold  built a six-run lead in the fifth inning and then held off Waterford's charge. Waterford scored six runs in the failed comeback on a single by Cinna Chiappone, a single by Emma Marelli and a double by Anna Donahue.
The Wolverines got things moving in the first inning. Hailey Bouchard grounded out, scoring one run.
Waterford knotted the game up at seven in the top of the seventh inning, when Donahue doubled on a 1-2 count, scoring three runs.
Julia Janca was the winning pitcher for Griswold. She lasted eight innings, allowing eight hits and seven runs while striking out three.
Maddie Burrows took the loss for Waterford. She allowed five hits and three runs over five and a third innings, striking out five.
Rachel Miller started the game for Waterford. She surrendered five runs on six hits over two innings, not walking anyone.
Griswold  had 11 hits in the game. Janca, Sonja Matheson, Kamryn Gurnee, and Davis all had multiple hits for Griswold. Janca went 3-for-3 at the plate to lead the Wolverines in hits.
Waterford collected eight hits. Chiappone and Gina McKittrick each racked up multiple hits for Waterford.