High School Softball – Great Defense Assists Janca In 3 Hit Shutout Over Hale Ray
This article was published on: 05/19/19 3:07 AM by Mike Minarsky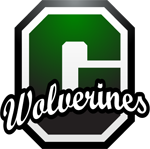 Julia Janca threw a 3 hit shutout to lead Griswold  past Hale Ray 3-0 on Saturday.
The pitching was strong on both sides. Janca struck out five, while Sam LaFemina sat down three.
One bright spot for Hale Ray was a single by Erin Molkenthin in the second inning.
Janca earned the victory on the rubber for Griswold.  She allowed three hits and no runs over seven innings, striking out five.
LaFemina took the loss for Hale Ray. She allowed 11 hits and three runs over seven innings, striking out three.
Griswold racked up 11 hits on the day.  Hailey Hill, Sarah Aviles, Kaelin Waldron, and Kamryn Gurnee all had multiple hits for Griswold.  Gurnee, Waldron, Aviles, and Hill all had two hits to lead the Wolverines.  Griswold was sure-handed and didn't commit a single error. Cheyenne Zvingilas made the most plays with  ten.