High School Baseball: Griswold 12 Norwich Tech 2 (F)
This article was published on: 04/2/19 4:01 PM by Mike Minarsky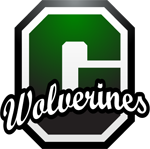 The "mercy" rule was invoked after 4 1/3 innings of play with the Wolverines defeating the Warriors, 12-2, on a cold and windy Monday afternoon at Wolverine Stadium, which originally was a game to be played at Norwich Tech but field conditions were unplayable, which is the reason the game was held at GHS.
Nick Gileau pitched 4 innings, gave up one unearned run, and struck out 6.  Gileau did not give up a hit.  Andrew Koziol pitched the 5th and gave up NT's only earned run, which made it 11-2.  Koziol also scored 4 runs for Griswold.  Jason Hall added to the hit attack with a single and a double.
It was a game of big innings for Griswold, scoring 5 in the 1st and 6 in the 3rd.
Griswold evens up their record at 1-1, and NT falls to 0-2 on the young season.  Griswold plays twice more this week, Lyman Memorial on Wednesday, and Putnam on Friday.  SNSN will carry the game against Putnan, on Friday.
Our next game will be a softball contest with Griswold taking on the Fitch Falcons live from Griswold High School.  Air time is 3:45